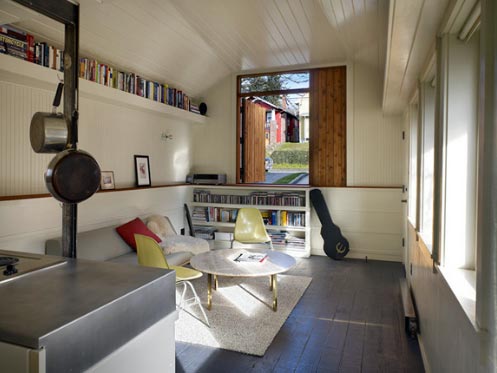 This conversion has been done beautifully, creating a useful, modern space for living, working, and sleeping. The exterior is painted dark blue, while inside walls are painted white combined with a dark wooden floor. This small house has a series of windows flooding the space with natural light. A cozy retreat, indeed.
Inside, every nook and cranny have been utilized; the main open space serves as a cozy living room with built-in shelves and cabinet for storing books, magazines, and a few decorative items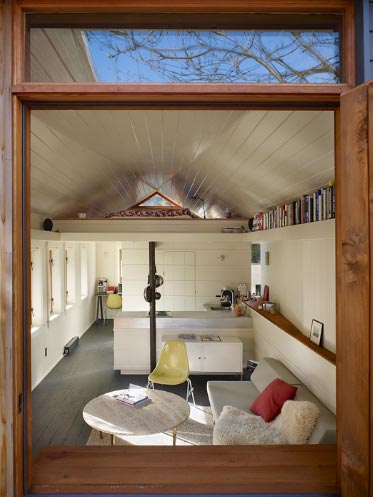 The space contains a small kitchen with stainless steel surfaces, a sink and cooker, and most importantly, a place for the Espresso machine for a hot cup of Joe in the morning.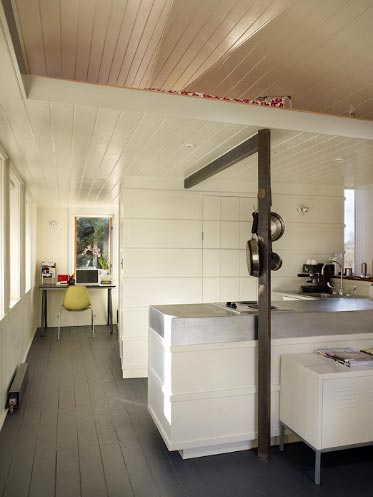 Above the kitchen, a compact attic space serves as an open gallery sleeping quarters. And at the back, a small yet sufficient space is utilized for a small home office.