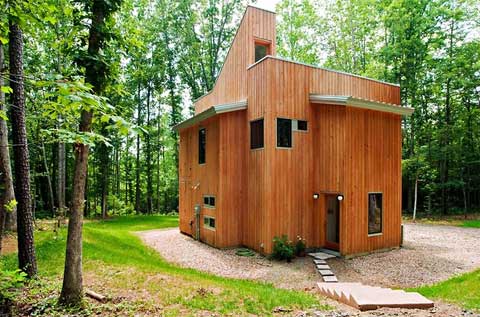 With a limited budget of $150,000, this small, box-like house consists of approx. 1,000 sq. ft. The owner asked for lots of light, and to feel like she's outside even if she's inside. The result is a cube home, 24 feet on each side, with a clever layout, which makes it feel a lot more spacious.
Located about 30 miles south of Charlottesville, Virginia, this modern compact home is a great example of how architects who understand construction can stretch the limits of a low budget.
The structure features cypress siding and a carefully calibrated form, extruding at certain places to accommodate bathrooms, the entryway and a second-floor closet; it also features an asymmetrical assortment of windows, which bring in views of the outdoors no matter where you are.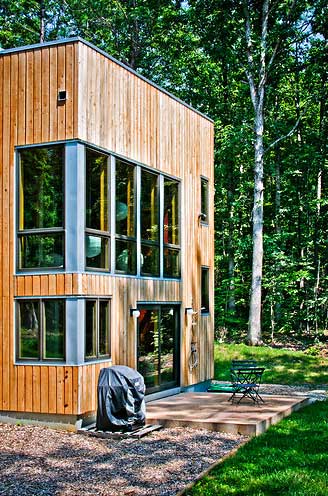 The first floor includes a kitchen/living/dining area, a full bath and a laundry room; upstairs are two bedrooms, half-bath and plenty of storage space. An open, two-story space over the dining area combined with a rear wall that is mostly glass, make the house feel open and spacious.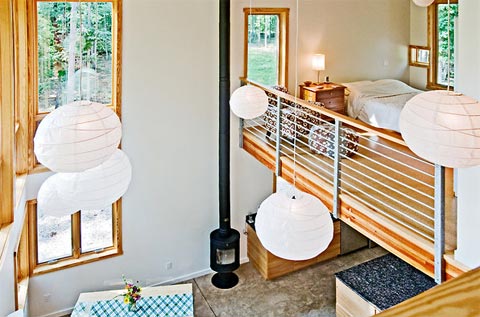 I simply love the constellation of white paper lanterns moving gently overhead – it provides a sense of depth and space and feels like a fairytale setting.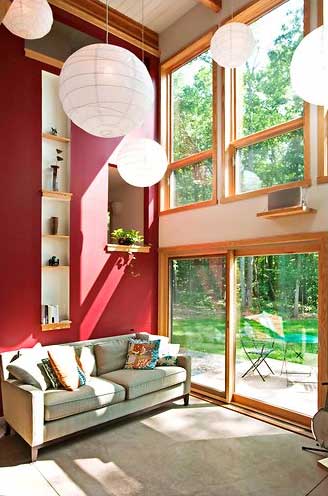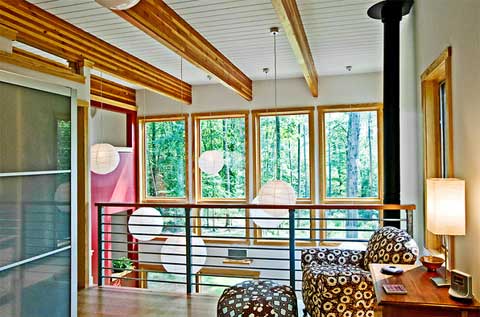 Inside, a sepia-tinted, radiant-heated concrete floor and a highly efficient Morso wood stove keep the space warm in winter, whereas a roof deck is the ideal space for summer entertaining.