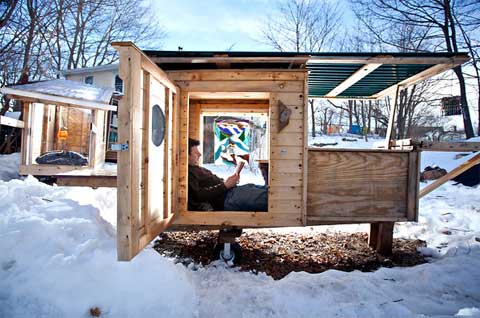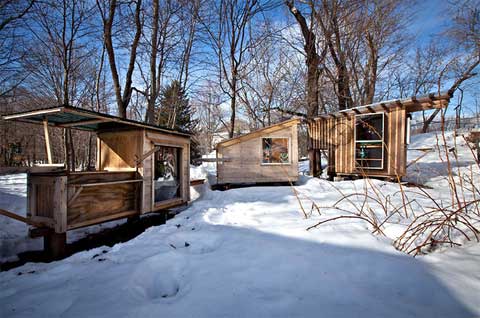 If you ever get to Stoughton, Massachusetts you might stumble upon the Boxy Lady, the Hickshaw or the Gypsy Junker – tiny home full of rustic charm, which are actually made out of, well, junk. Each of these small outbuildings have been constructed by Derek Diedricksen – "a mad scientist with too much lumber on his hands" – who lives there with his family in a compact 950 sq. ft. house.
These one-of-a-kind shacks were all built from salvaged materials at a cost of less than $200 apiece – Wow! Talk about upcycled garbage.
You'll recognize the Boxy Lady by its stained glass panels, created by the artist Stephanie Atlee; the Hickshaw, named because it's "a rickshaw for hicks", was designed to be easily moved around, built on the base of a found cedar deck chair on wheels;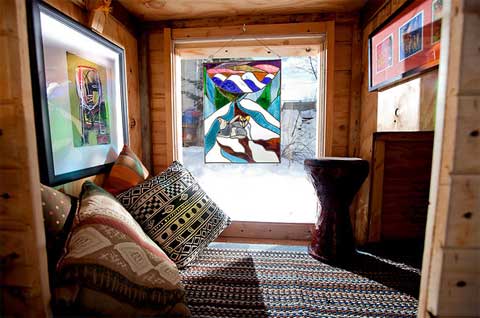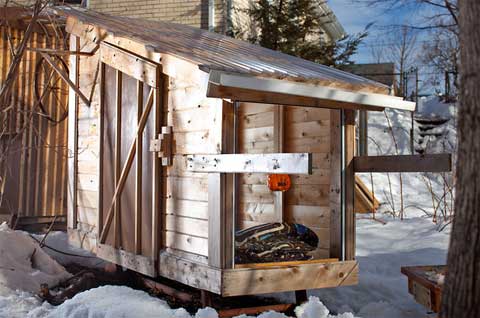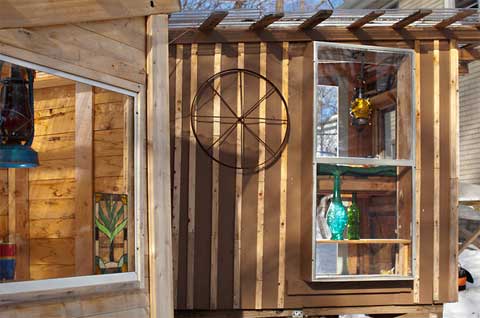 the Gypsy Junker features an exterior counter, made from an old front-loading washing machine. You've got to love this charmingly small hut, with its discarded shipping pallets frame, a built-in bunk bed and heater, which runs on vegetable oil.