VietNamNet Bridge – Enterprises say they want the right to import coal to serve their production plans instead of importing through Vinacomin or

Dong

Bac Corporation.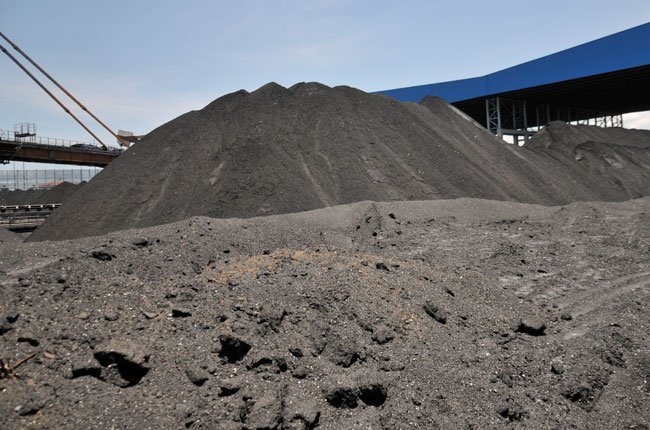 The Government Office on August 26, 2014 released a decision that the Vietnam Coal and Mineral Industries Group (Vinacomin) and Dong Bac Corporation are in charge of importing and distributing coal in the domestic market.
This means that only two corporations have the right to import coal directly from exporters, while other enterprises have to import coal through corporations under authorization.
Explaining the decision, the Government Office said the concentration in coal

imports

through a limited number of

importers

would help stabilize supply for domestic production and consumption. This would especially benefit thermal power plants which need a long-term stable coal supply.
This would also benefit Vinacomin, the largest

coal miner

. In general, imported coal will be mixed with domestic coal before it is delivered to customers. This would help ease Vinacomin's inventory volume.
Enterprises say they want the right to import coal to serve their production plans instead of importing through Vinacomin or DongBac Corporation.
However, coal consumers don't think this is a good idea. Some enterprises, including

Formosa

Ha Tinh, a steel manufacturer, have asked the government to allow them to import coal instead of importing coal throughimporters appointed by the government.
The enterprises said domestic coal cannot meet the technical requirements to be used at their systems. Besides, they said that they can find the exporters who offer

reasonable prices

and favorable conditions.
Analysts say enterprises have every reason to claim self-determination. Coal consumers know when and

how much

coal they need. Therefore, they must be given the right to make decisions and take responsibility for their moves.
In theory, the concentration in coal imports would bring certain advantages. Big importers would have the advantage in negotiating prices and delivery terms, while coal would have stable quality since it is from the same sources. However, the analysts commented that the benefits would make nothing compared with the disadvantages enterprises have to bear.
A source said that the government might assign only two corporations to import coal for fear about transfer pricing. However, analysts commented that this must not be the reason to force enterprises to import coal through exclusive importers.
By the end of September, Vietnam had imported nearly 10 million tons of coal, a sharp increase of 173 percent compared with the same period last year.
Nguyen Khac Tho, deputy general director of the Energy General Directorate, said domestic coal was more expensive than imports because of unfavorable exploitation conditions.
At some mines, workers can only exploit coal at a depth of over 300 meters compared to the sea water level. Meanwhile, taxes and fees imposed on coal are 5-7 percent higher than in other regional countries.