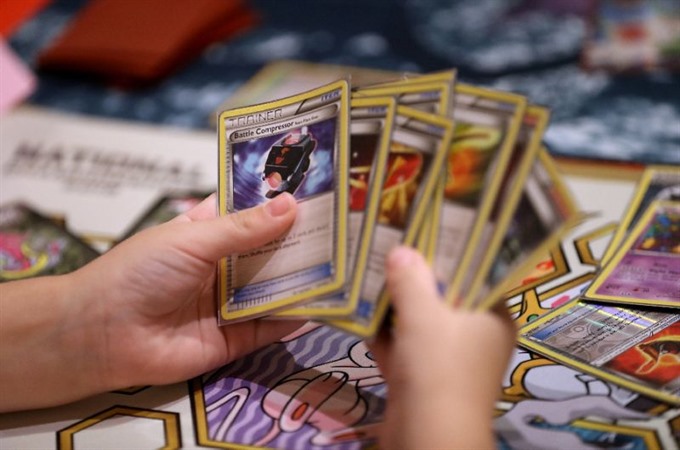 The Pokemon phenomenon first emerged in Japan in 1996 before becoming a global sensation. — AFP Photo

LOS ANGELES — An extremely rare Pokemon trading card – the Pikachu Illustrator – was purchased for a record US$54,970 at auction, organisers of the sale said on Monday.
Dallas-based Heritage Auctions said the card, of which 39 were ever made, sold to an unidentified Hong Kong collector at Saturday's auction in

Beverly Hills

.
"The Pikachu Illustrator card was given in January of 1998 to

winners

of the CoroCoro Comic Illustration Contest," Michael Halperin, a spokesman for Heritage Auctions said.
He said only 10 of the cards are known to be in mint condition and it is unclear how many are still privately owned.
The "Pikachu Illustrator" first sold in the early 2000s for around $23,000, Halperin said.
The card, considered the most valuable and iconic Pokemon card among collectors, was designed by Atsuko Nishida, one of the chief Pokemon graphic illustrators.
The card depicts the fan-favorite yellow rodent Pikachu, holding what appear to be drawing utensils.
It was put up for auction by a private collector in the United States in the wake of the popularity surrounding the Pokemon Go app, which has more than 20 million active users. Halperin said the seller, who is in his mid-20s and did not wish to be identified, had begun collecting Pokemon cards in his teens.
The Pokemon phenomenon first emerged in Japan in 1996 before becoming a global sensation. —

AFP