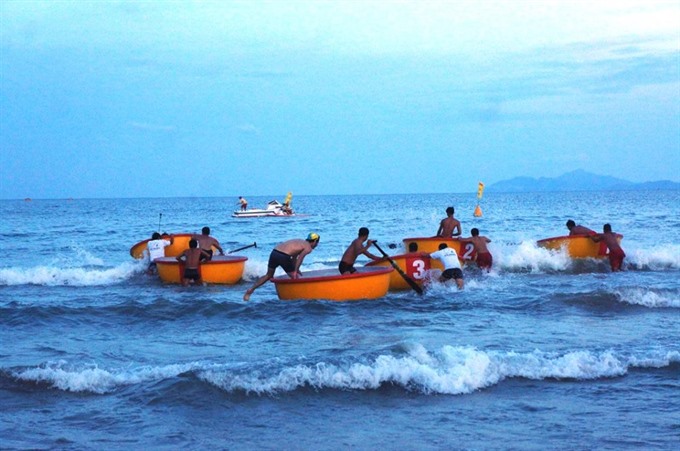 Rescuers join a Life-Saving Competition in the sea of Mỹ Khê in Đà Nẵng city. VNS Photo Công Thành
Đà Nẵng — Rescuers from central provinces will compete in the Life Rescue in the sea competition in Đà Nẵng's East Sea Park from 7am to 5pm on Sunday.
The Sơn Trà peninsula's tourism management board said the competition will draw teams from Đà Nẵng, Sầm Sơn beach in Thanh Hóa, An Bàng and Cửa Đại beach in Hội An and teams from Cam Ranh, Vinpearl Land in Nha Trang as well as resorts and hotels in the central region.
The competition offers various events including beach marathon, relay marathon-swimming, cardiopulmonary resuscitation and surfing.
Last year, rescuers from Australia, Thailand, the Philippines and Việt Nam took part in the International Sea Rescue Contest on the beach. — VNS