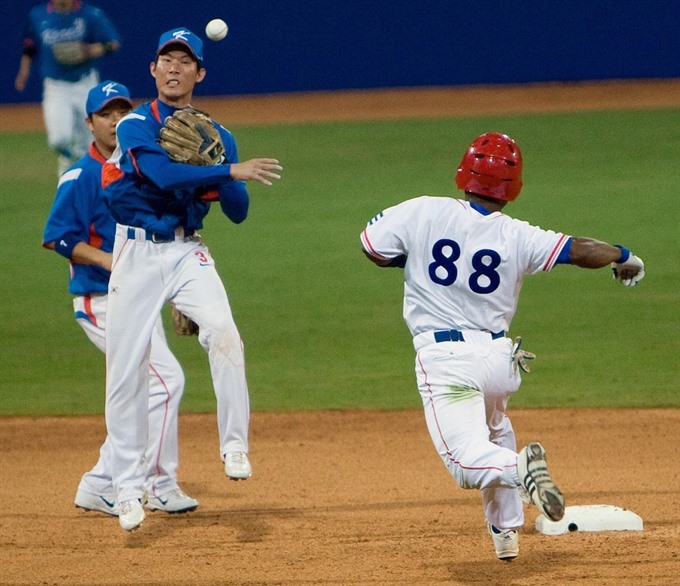 Fukushima being considered as venue for baseball's qualifying rounds in Tokyo Olympics 2020. — AFP Photo
TOKYO – Tokyo 2020 Olympics organisers on Wednesday approved a plan to hold part of baseball's qualifying rounds in the disaster-hit Fukushima region to support its recovery from the 2011 tsunami and nuclear accident.
The organising committee "would like to contribute" to the quake-hit region, spokeswoman Hikariko Ono said at a press conference.
"None of the board members voiced their objection," she said.
The move still has to be formally approved by the International Olympic Committee (IOC), with a final decision expected sometime in December, Tokyo 2020 spokesman Tetsuo Ogura told AFP earlier in the day.
The tsunami, triggered by a massive undersea quake on March 11, 2011, left more than 18,500 people dead or missing and swamped the emergency power supplies at the Fukushima nuclear plant, sending its reactors into meltdown as

cooling systems

failed.
Tens of thousands of people evacuated their homes and farms at the time. The Japanese government has been working to rebuild the region but some areas near the crippled plant remain uninhabitable because of radiation dangers.
Fukushima has two baseball stadiums with a capacity of 30,000 each, located dozens of kilometres away from the "difficult-to-return zone" designated by the government.
Tokyo 2020's decision comes after IOC President Thomas Bach met last month with Japanese Prime Minister Shinzo Abe and said the committee was considering the plan as an option.
It would "contribute to the regeneration of the area… as well as showing to the world by 2020 how this regeneration is making progress," Bach said.
The

approval

of the plan comes after experts warned the total Games budget could hit an eye-watering $30 billion – four times the initial estimate and almost triple that of the 2012 London Olympics.
Tokyo metropolitan officials, led by Governor Yuriko Koike, are pursuing cheaper options, such as relocating the canoeing and rowing events while scaling back plans for a new swimming venue.
Last week, IOC executive director

Christophe

Dubi said that the rowing and canoeing could take place in Miyagi prefecture, also part of the region hit hardest by the 2011 disaster. AFP