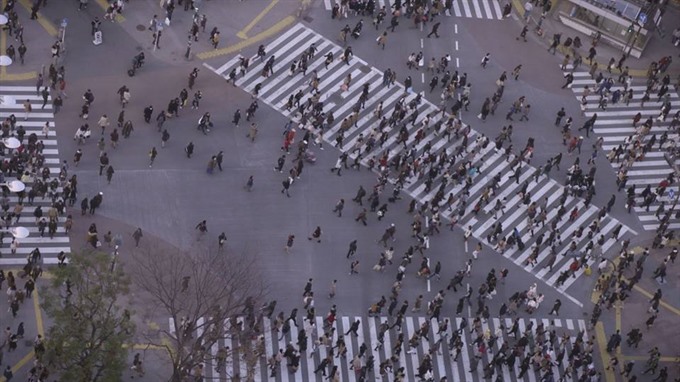 Street scene: A scene of On The Track of Robert Van Gulik documentary. Photo onthetrackofrobertvangulik facebook
HÀ NỘI — Belgian filmmaker Rob Rombout will present a documentary series at the Việt Nam National Documentary and Science Film Studio from November 14 to 16.
The documentaries include the latest On The Track of Robert Van Gulik; Amsterdam USA Stories – West and Passengers of

Alsace

. The screens will be held next Monday, Tuesday and Wednesday at 7.30pm at 465 Hoàng Hoa Thám Street on the occassion of filmmaker Rombout coming to Hà Nội to conduct training

courses

at the national studio and Hà Nội Academy of Theatre and Cinema.
The 86-minute On The Track of Robert Van Gulik (2016) portrays Robert Van Gulik (1910-67), one of the world's most popular Dutch writers.
"Rombout follows in his footsteps to discover the author's legacy in his diaries, the people he inspired and the witnesses to his life. During Rombout's years-long travels through the Netherlands, Indonesia, Japan, the US and China he located many of Van Gulik's contemporaries and devotees of both Judge Dee and Van Gulik: people whose lives changed after entering his universe. These are unique people who emulate the writer, the scholar and the diplomat," according to offworld.be.
Rombout is an experienced independent documentary filmmaker. His films have been screened at various international festivals and European broadcastchannels. Recent films as Amsterdam USA Stories (2012); Panamerica (2010); Amsterdam via Amsterdam (2004) and Canton, the Chinese (2001) were awarded in the US and Canada.
Besides teaching at

film schools

in Belgium–such as Luca Schoold of Art and INSA–he is also a regular lecturer at universities and film schools all over the world. He's a member of several film commissions in Belgium and is often chosen as a festival jury member. Since 1985, he has directed 17 documentaries, and he's developing several new projects. Travelling is the common thread in his documentaries.
Rombout has come to Việt Nam on many teaching trips under the project to training audio-visual job which has been being carried out by INSAS Film and Theatre School and Hà Nội Academy. He also joined curriculum building, which is taught at director class at Hà Nội Academy in 2016-18 period. — VNS