Doan Van Thanh, father of Doan Thi Huong, Vietnamese suspect in the murder of Democratic People's Republic of Korean citizen Kim Chol, arrived in Malaysia to see his daughter on April 12, one day before her trial.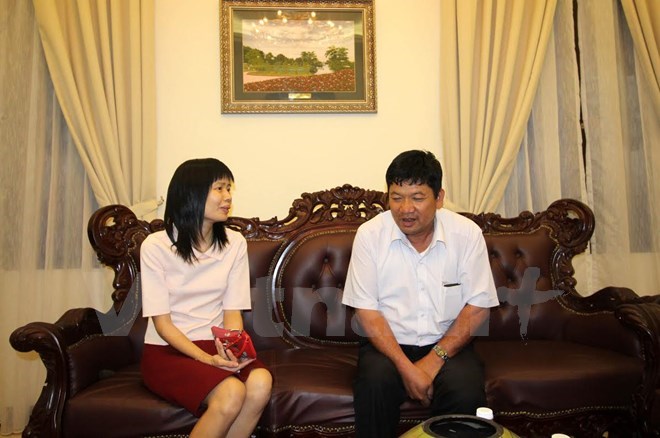 Doan Van Thanh and a staff from the Embassy of Vietnam in Malaysia
Thanh told reporters after meeting his daughter in Kajang prison in Selangor State that he was pleased to see Huong in good health in the prison.
He quoted Huong as saying that she received continuous support from the staff of the Vietnamese Embassy in Malaysia.
The embassy also offered help to him while in Malaysia and connected him with defence lawyers for Huong, Thanh added.
He said he will return to Vietnam and not attend the trail, slated for April 13, as recommended by his daughter.
Thanh extended his sincere thanks to the embassy staff for their wholeheartedly support for his family since Huong was arrested.
He said he felt secured with the help from Vietnam's authorities, the Vietnamese Embassy in Malaysia and the defence laywers who will try their best to protect his daughter's legitimate rights and interests.
During the first hearing on March 1, Doan Thi Huong and Indonesian suspect Siti Aisyah were charged with murder.
According to the Malaysian law, they would face the death penalty if found guilty.