VietNamNet Bridge - Vietnam does not follow international practice in awarding the title of professor or associate professor to educators.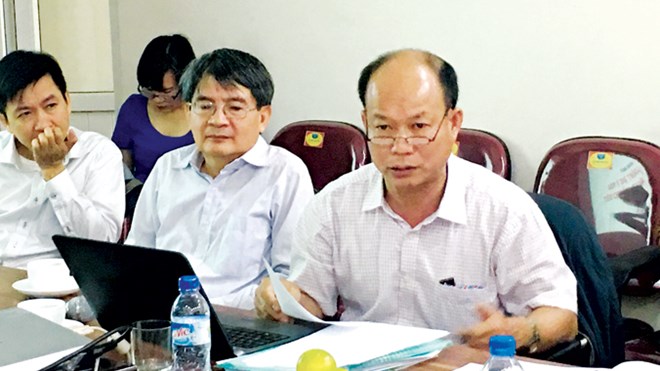 Associate Prof Dr Nguyen Ngoc Chau from the Institute of Ecology and Biological Resources under the Vietnam Academy of Science and Technology has described in detail the special characteristics of Vietnamese professors and associate professors.
Vietnam gives the title of professor/associate professor to honor a person, not to assign someone to implement the task of researching or lecturing. The appointment is made by the State and does not come from demand from universities or research institutes.
Vietnam is among the countries with high numbers of accredited professors/associate professors in South East Asia, but it has no university in Time Higher Education's top 300 Asia's universities.
Vietnamese universities have not been listed in prestigious international rankings, and this year is no exception.
Vietnam does not follow international practice in awarding the title of professor or associate professor to educators.
According to Pham Bich San, VUSTA's deputy secretary, the number of internationally publicized scientific research articles is just equal to the number from one university in Thailand.
Educators receive the title of professor/associate professor for a lifetime. Meanwhile, in other countries, professor/associate professor just means a job of teaching or researching, and one will not have the title when retired or have another kind of job.
In Vietnam, many people still have the title of professor/associate professor, including officials at state agencies. Many people still use for the title of professor in their retirement.
There are numerous professors and associate professors honored in Vietnam, but only 30 percent of them can satisfy international standards, according to Do Tran Cat, former secretary general of the State's Professorship Council.
The number would be even lower if professors were required to have at least 50-100 scientific articles in ISI journals. There are also many professors/associate professors, but few scientific research works.
In other countries, professors/associate professors have 10 publications/inventions a year. In Vietnam, every 5-10 professors and associate professors have one ISI publication a year.
Though Vietnam sets strict requirements, the quality of professors is still low. About 500-600 professors/associate professors are recognized each year, most of whom don't meet international standards.
The absurdity is that even Prof Ngo Bao Chau, a renowned mathematician worldwide, and a Fields medal winner, doesn't satisfy the requirements set by the State Professorship Council.
A university lecturer said that meaningless figures like the number of teaching hours, the teaching service length and the number of votes are taken into account to decide if someone can meet the standards to become professor.