VietNamNet Bridge - China's 10-year development strategy could be a good policy for its industry, but it has raised concerns in other countries, including Vietnam.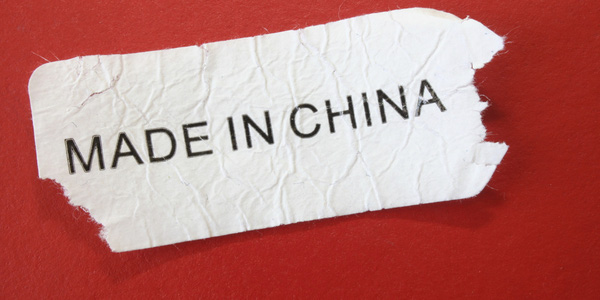 In May 2015, the Chinese administration announced 'Made in China 2025', which aims to push up the development of the country's industries in the next 10 years.
Chinese factories are struggling with declining demand, a slowing domestic economy and fierce competition from developing economies in the region.
Xinhua reported that China set out nine priorities to make the country 'the world's manufacturing power'.
The Chinese government has committed to make investments to develop 10 high-tech industries such as making robots, aerospace equipment, new energy vehicles, hi-tech transportation, high-tech ships and marine equipment and biological medicine.
Under the strategy, many production renovation centers would be built. Fifteen centers have been suggested by 2020, while the figure would be 40 by 2025.
Beijing will increase the budget for R&D from 0.88 percent of domestic production in 2013 to 1.68 percent by 2025.
'Made in China 2025' has been facing heavy criticism from foreign enterprises.
The EU Chamber of Commerce in Beijing on March 7 released a long report criticizing the unfair treatment to foreign businesses, warning that Beijing's subsidies could create high capacity excess in some industries.
One 'unfair treatment' mentioned requires European businesses to exchange their advanced technology for the right to short-term access to the Chinese market.
China's plan is to replace cheap energy-consuming industries that pollute the environment. They expect to have high-tech content accounting for at least 70 percent in products by 2025.
As such, China's low technologies will be transferred to other countries. Vietnam may be among them. "That is a very high risk," said Luong Van Khoi, deputy director of the National Center for Socio-Economic Information and Forecast.
China is also trying to cut the number of coal thermopower plants.
"It is possible that they would relocate the plants to Vietnam," Khoi warned, adding that some Chinese investment projects have entered the country already.
"We need to keep a close watch over the situation, or Vietnam will be a dumping ground for other countries," he said.
An MPI report showed that China has surpassed Japan, the US and other countries to become the third largest foreign investor in Vietnam, just after South Korea and Singapore.
In the first three months of the year, China registered $823 million worth of investments in 58 projects.
Is this a sign of the Chinese activities in 'Made in China 2025' strategy?